Please call, text or email to make reservations:
519-500-1715 info@chefduff.ca
Dry OPEN Mic Night
Must book a t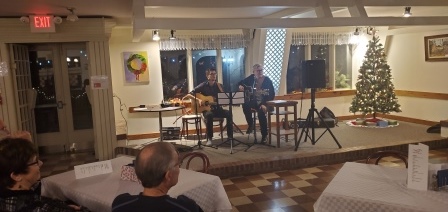 ime to perform!
7:00pm - 10:00pm
FREE admission - Food/non - Alcohol drink avialable
Winter Comfort Culinary Session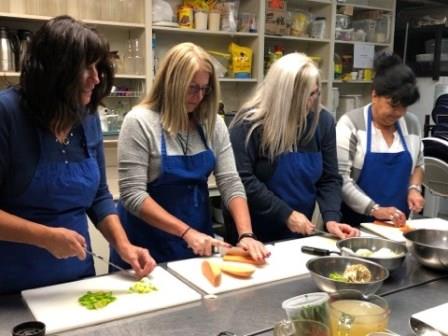 6:30pm-9:30pm
Hands on Cooking Class:
Crab Cakes w/ Mango Remoulade, Country Fried Steak with Creole Sweet Potato Scallop, Lemony greens, Baked Alaska w/ Black cherry Ice Cream
$70
PD Day Junior Chef Camp (age 11-14)
9:00am - 3:00pm
Menu includes hand rolled baguette, bruschetta, tomato soup, Chicken Maryland, and homemade ice cream!
$55
"Chef's Table" Live cooking demo
11:00am - 12:00pm
Menu: Tourtiere, composed Salad, Coffee/Tea & Dessert
$15
Explore a Career in Culinary Arts (Highschool students)
9:00am - 3:00pm
Menu includes Challah loaf, French Onion Soup, Chicken Kiev, Duchess Potato, Chocolate Eclairs, French Vanilla-Bean Ice cream
$75
Couples "Will you be my Valentine?" Cooking Class
Friday February 7, 6:30 pm- 9:30 pm
$120 per couple
Menu: Baked Brie in Pastry with Pepper-Berry Compote, Chicken & Steak duo with Sun-Dried tomato Salsa, Saffron Risotto, Hand churned Strawberry ice cream & Chocolate Crepes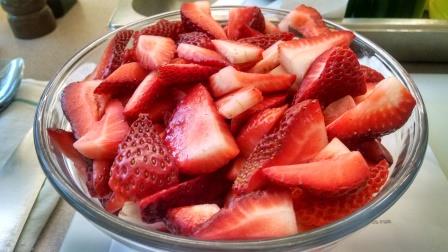 Valentine's Brunch
Saturday, February 15, 10:00 am- 3:00 pm
$20 per person/ Children ages 4-10 $10/ Children 3 and under are free
A wonderful way to spend the day after Valentines. Includes a fresh omelet station, a hot and a cold buffet, desserts and pastries, and tea, coffee & Juices included.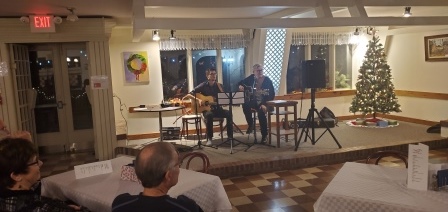 Dry Open Mic Night
Must book a time to perform
Thursday February 20
7:00-10:00 pm
Free admission, food and non-alcoholic drinks available for purchase
"Chef's Table" Live Cooking Demo
Wednesday, February 26, 11:00 am- 12:00 pm
$15 per person
Every last Wednesday of the month, join Chef Duff as he shares and makes a recipe as featured in the Woolwich Observer.
Menu includes: Chicken Cacciatore, Mediterranean Salad, Coffee, Tea, and dessert