Chef Duff at RiverSong Now Open for Indoor & Outdoor Dining!!
Here's a look at our Special Events available to the public, coming up this month!
Call or email NOW to Reserve 519-500-1715 info@chefduff.ca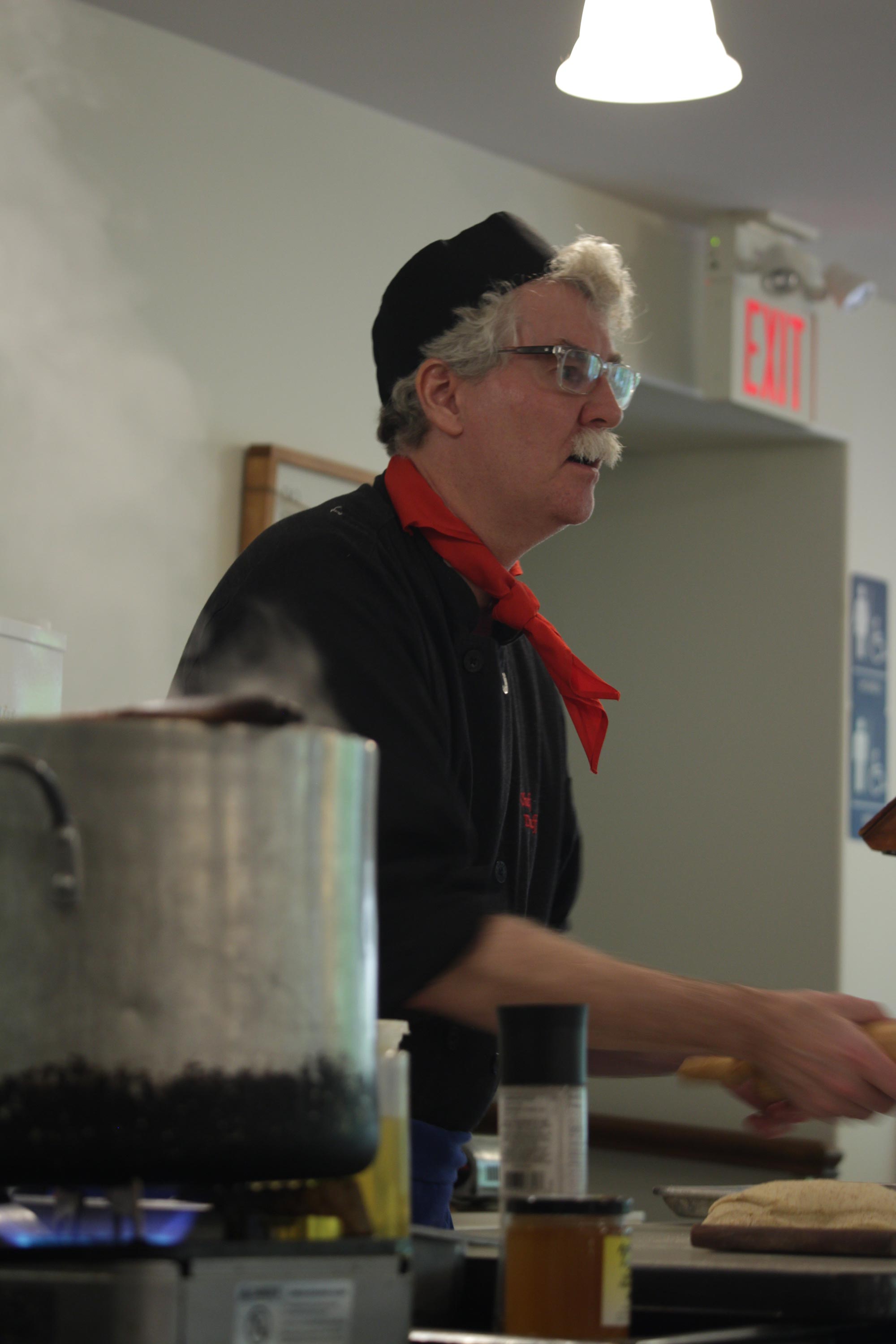 Wed. Nov. 22: "Heart Smart" (cooking class) SOLD OUT
Join Chef Duff as he cooks up a heart healthy maple-balsamic pork tenderloin along with two-toned low fat scalloped potatoes rounded out with some mediterranean green beans. Coffee & Tea included $29
SIGN Up Now!!
Thursday Nov. 23: "American Dinner Thanksgiving Pickup"
Three-course American style Thanksgiving dinner available for Takeout.
Order Now while supplies last! See Dinner Features Page for details!
Thurs. Nov. 30: "OPEN-Mic Night"
6:00pm – 10:00pm
Yes Open Mic Nights are back!
Looking for performers and Audience members! Pub style menu, Hot & Cold beverage service also available.
Doors open at 6:00, Show starts at 7:00
Wed. Dec 20: "Lunch & Learn...Live"
11:00am – 12:30pm
"Traditional Quebecois Christmas Eve " Join Chef Duff as he bakes up a traditional Tourtiere meat pie served alongside a French Savoyarde Salad and a Pouding Chomeur for Dessert! Coffee included. $29